2020-09-23
Spicy and Sour Soup with Bean Curd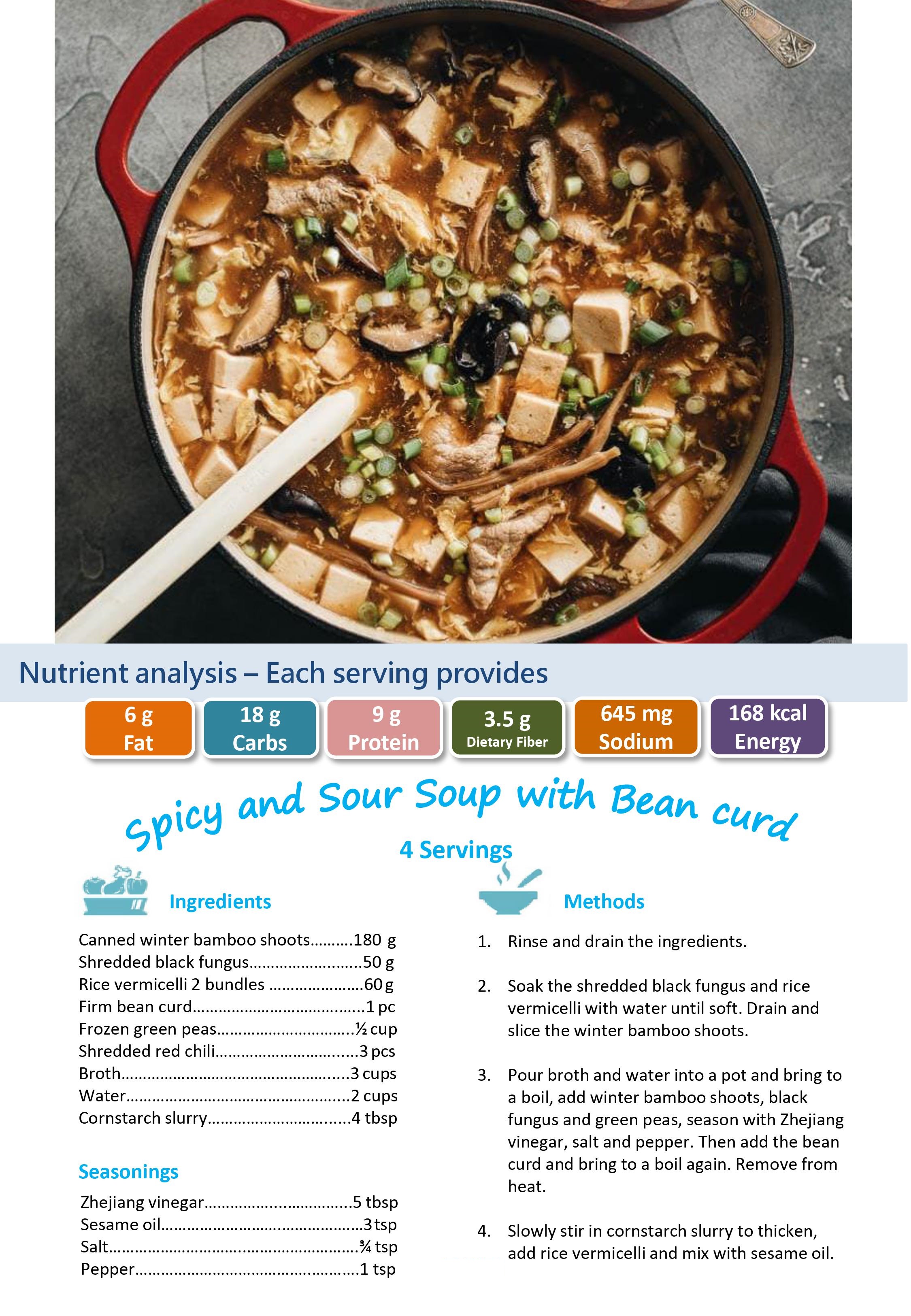 (by courtesy of Department of Dietetics, Queen Mary Hospital)
Ingredients
Canned winter bamboo shoots 180g
Shredded black fungus 50g
Rice vermicelli 2 bundles 60g
Firm bean curd 1pc
Frozen green peas 1/2cup
Shredded red chili 3pcs
Broth 3cups
Water 2cups
Cornstarch slurry 4tbsp
Seasonings
Zhejiang vinegar 5tbsp
Sesame oil 3tsp
Salt 3/4tsp
Pepper 1tsp
Methods:
Rinse and drain the ingredients.

Soak the shredded black fungus and rice vermicelli with water until soft. Drain and slice the winter bamboo shoots.

Pour broth and water into a pot and bring to a boil, add winter bamboo shoots, black fungus and green peas, season with Zhejiang vinegar, salt and pepper. Then add the bean curd and bring to a boil again. Remove from heat.

Slowly stir in cornstarch slurry to thicked, add rice vermicelli and mix with sesame oil.
Nutrient analysis-each serving provides:
| | | | | | |
| --- | --- | --- | --- | --- | --- |
| Fat | Carbs | Protein | Dietary Fiber | Sodium | Energy |
| 6g | 18g | 9g | 3.5g | 645mg | 168kcal |