2020-09-25
Tofu Hot Pot with Seaweed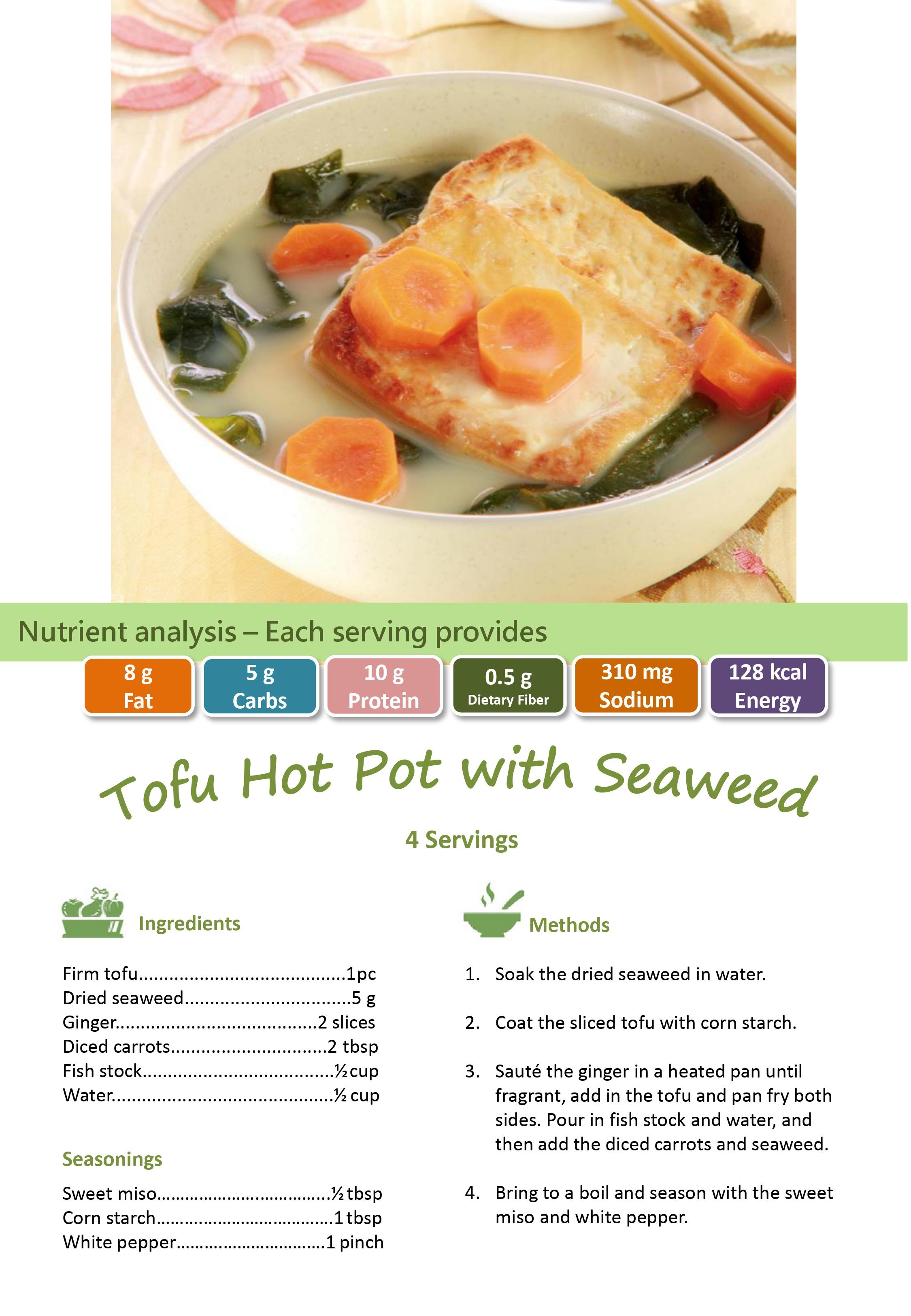 (by courtesy of Department of Dietetics, Queen Mary Hospital)
Ingredients (4servings)
Firm tofu 1pc
Dried seaweed 5g
Ginger 2slices
Diced carrots 2tbsp
Fish stock 1/2cup
Water 1/2cup
Seasonings
Sweet miso 1/2tbsp
Corn starch 1tbsp
White pepper 1pinch
Methods:
Soak the dried seaweed in water.

Coat the sliced tofu with corn starch.

Saute the ginger in the heated pan until fragrant, add in the tofu and pan fry both sides. Pour in fish stock and water, and then add the diced carrots and seaweed.

Bring to a boil and season with the sweet miso and white pepper.
Nutrient analysis-each serving provides:
| | | | | | |
| --- | --- | --- | --- | --- | --- |
| Fat | Carbs | Protein | Dietary Fiber | Sodium | Energy |
| 8g | 5g | 10g | 0.5g | 310mg | 128kcal |