2020-09-26
Curry Chickpea with Tofu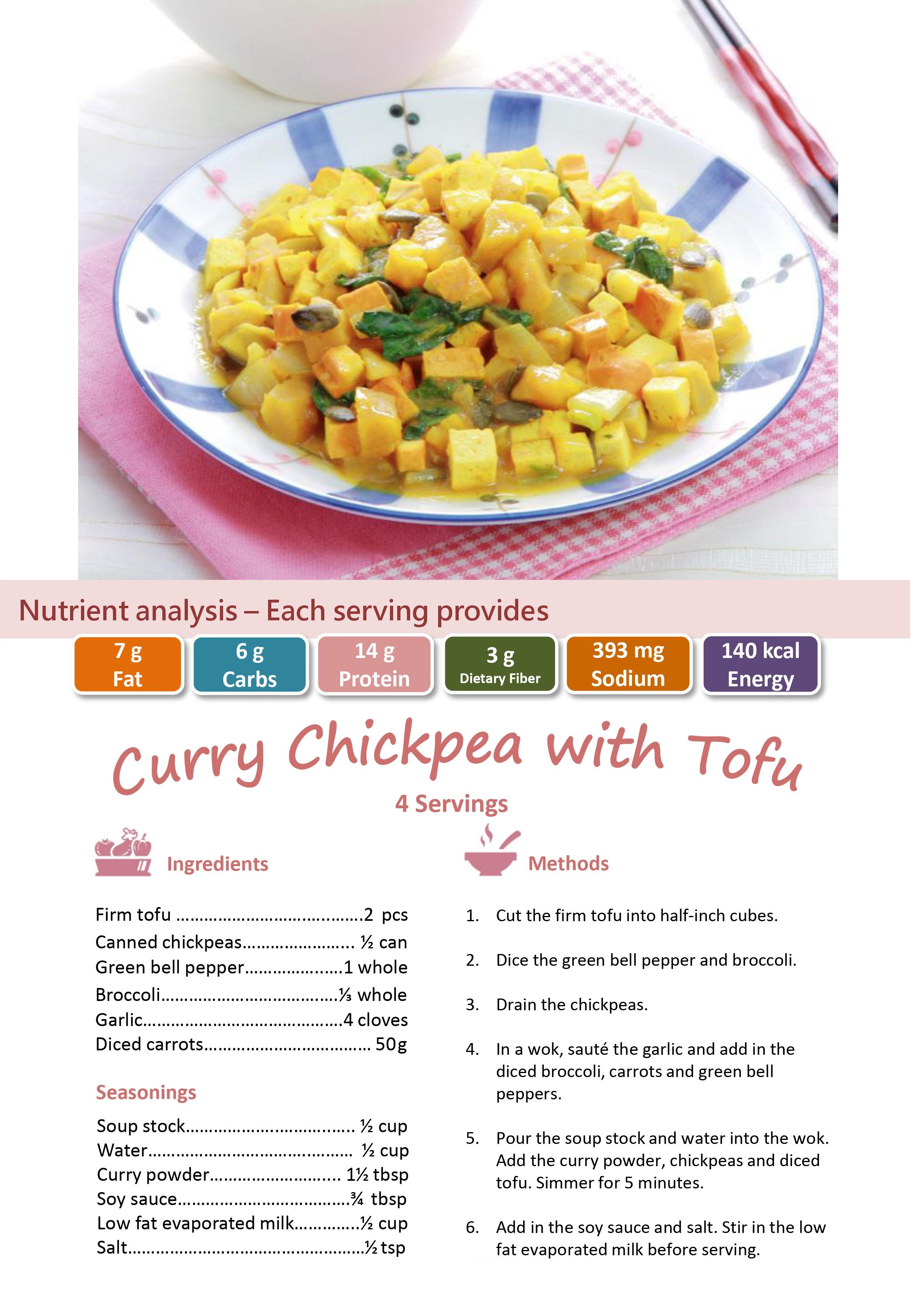 (by courtesy of Department of Dietetics, Queen Mary Hospital)
Ingredients (4servings)
Firm tofu 2pcs
Canned chickpeas 1/2can
Green bell pepper 1whole
Broccoli 1/3whole
Garlic 4cloves
Diced carrots 50g
Seasonings
Soup stock 1/2cup
Water 1/2cup
Curry powder 1 1/2tbsp
Soy sauce 3/4tbsp
Low fat evaporated milk 1/2cup
Salt 1/2tsp
Methods:
Cut firm tofu into half-inch cubes.

Dice the chickpeas.

In a wok, saute the garlic and add in the diced broccoli, carrots and green bell peppers.

Pour the soup stock and water into the wok. Add the curry powder, chickpeas and diced tofu. Simmer for 5 minutes.

Add in the soy sauce and salt. Stir in the low fat evaporated milk before serving.
Nutrient analysis-each serving provides:
| | | | | | |
| --- | --- | --- | --- | --- | --- |
| Fat | Carbs | Protein | Dietary Fiber | Sodium | Energy |
| 7g | 6g | 14g | 3g | 393mg | 140kcal |